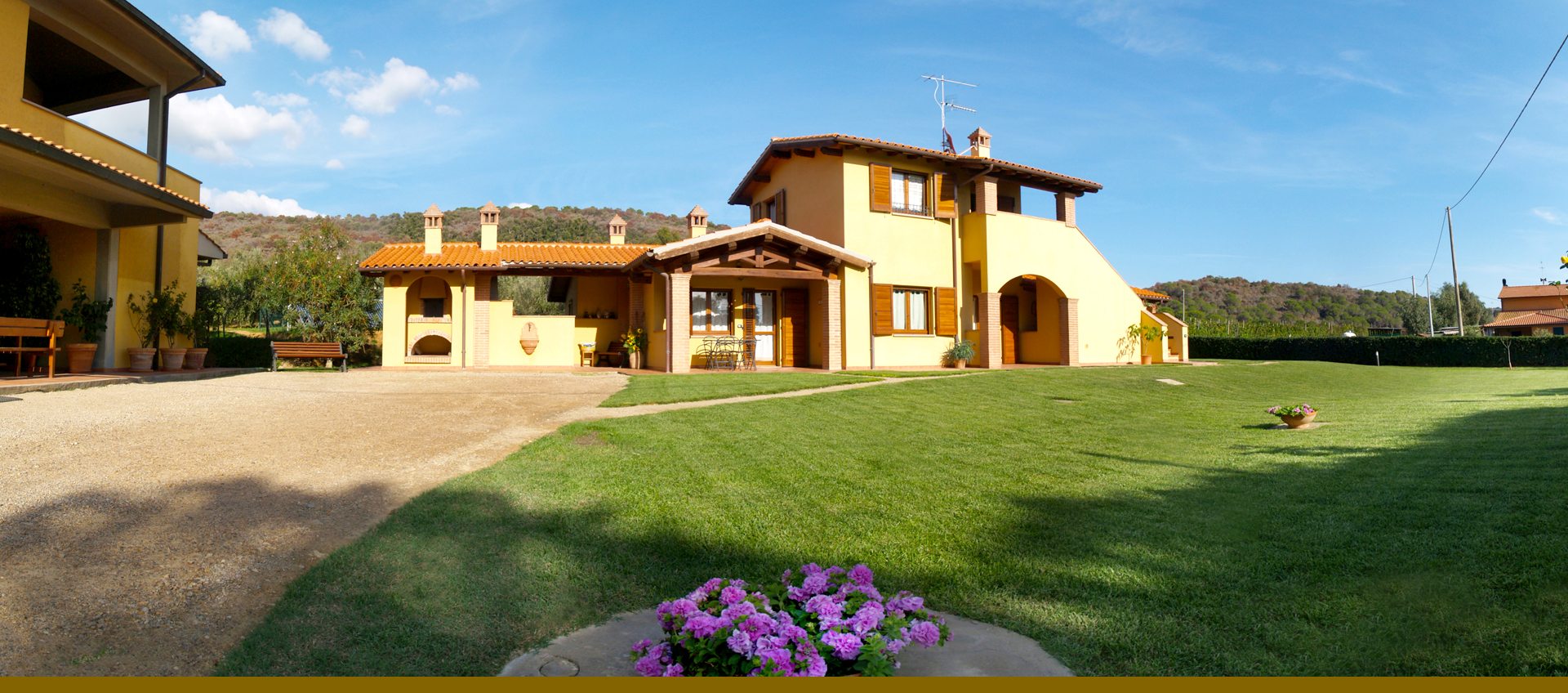 Farmhouse Il Maestrale between uncontaminated Nature, History and wonderful Sea, in the heart of the exciting Land of Maremma.
The green and luxuriant nature surrounding the farm holiday resort and the peaceful and warm atmosphere will welcome you on your arrival. An environmentally- friendly stay, in an enchanting countryside, near a crystal clear sea and those places that make the Maremma a much appreciated and unique holiday destination. The farm holiday resort will welcome you in comfortable apartments, finely furnished, inspired by Tuscan style, nuances and colours. All this in order to re-create an ancient rural life characterized by simplicity and quiet.
In the Farmhouse Castiglione della Pescaia Il Maestrale…
You will feel at home, but in the morning you will be woken up by birds tweeting and, walking barefoot on the green lawn surrounding the apartments, you will feel a peaceful feeling of freedom. The scent of the Mediterranean maquis, the countryside, the sea and nearby centuries-old pine woods will allow your soul to brighten up. You will enjoy your dinner in the porch at sunset while the rural world's breath slowly fades and leaves room to the silence of a starry sky.
A memory that you'll keep in the time…
In the family garden you will have the chance to taste the seasonal products exclusively cultivated with natural elements (water, sun, soil) and, perhaps, to harvest them with your own hands! You will be able to admire the olive grove with its splendid cultivar frantoiano olive trees, and to taste its product: a fine, scented and fruity extra-virgin olive oil produced using the method of "lotta integrata"(drastic reduction in the use of phytochemicals). A holiday at "Il Maestrale" will make you discover the feeling of empathizing with nature meeting all your "sensorial" needs: you will see, you will hear, you will smell, you will touch and you will taste the luxuriant, genuine and warm nature of Maremma. A memory that you will keep! On the farm, everyday life passes while respecting Nature and its rhythms.
In order to offer its guests a pleasant but at the same time an environmental-friendly stay, the farm holiday resort has photovoltaic installations, thermal solar panels, apartments with thermal and anti-noise insulation systems, flux and water range transformers, automatic systems to switch off heat pumps and thermal-furniture and card for energy conservation. The buildings, the big garden and the car park have timer or twilight lighting. The irrigation systems are computerized and with timer. There are also bins for separate waste collection.